Homeschooling by state information and important links!
Homeschooling By State allows you to quickly find achievement testing requirements, state registration requirements, how states view online schools, other unique requirements, plus state common core standards information.  Most importantly, we provide direct links to state government sites, so you get accurate information!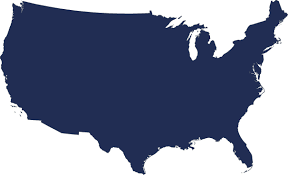 Each Homeschooling By State page has the following structure. At the top of each state page, there is a link to the state educational website, link to the state educational homeschool section, and link to the state educational code, laws, or statutes pages dealing with homeschooling. For states participating in common core state standards (CCSS), we provide links to your state's information. In some cases, there are additional links provided that are helpful.
Homeschooling By State is in  the process of expanding information for each state. In the mean time, you can easily access the information yourself via the links we provide on each state page.
Alabama
Alaska
Arizona
Arkansas
California
Colorado
Connecticut
Delaware
Florida
Georgia
Hawaii
Idaho
Illinois
Indiana
Iowa
Kansas
Kentucky
Louisiana
Maine
Maryland
Massachusetts
Michigan
Minnesota
Mississippi
Missouri
Montana
Nebraska
Nevada
New Hampshire
New Jersey
New Mexico
New York
North Carolina
North Dakota
Ohio
Oklahoma
Oregon
Pennsylvania
Rhode Island
South Carolina
South Dakota
Tennessee
Texas
Utah
Vermont
Virginia
Washington
West Virginia
Wisconsin
Wyoming
You may find articles under the "Popular Links" very helpful. For example, the article Ten points to review before choosing a homeschool program at HomeschoolProgram.org is a great brief overview! If you are short on time and looking for good nationwide homeschool program with a Christian worldview, we have found Southeast Academy to be a good option with a balance of cost versus what you get, plus is accredited. Here is also a great Practical Homeschooling page to review before you choose a homeschool program.